---
Ive just separated my first air layer of the year.
I started this in mid May on an overgrown bush in my garden, removing a 1 inch ring of bark, dusted with hormone powder and filled the pot with mixture of garden moss and cat litter then watered well and wrapped the pot in cling film.
On checking it tonight I pot found it was literally full of roots!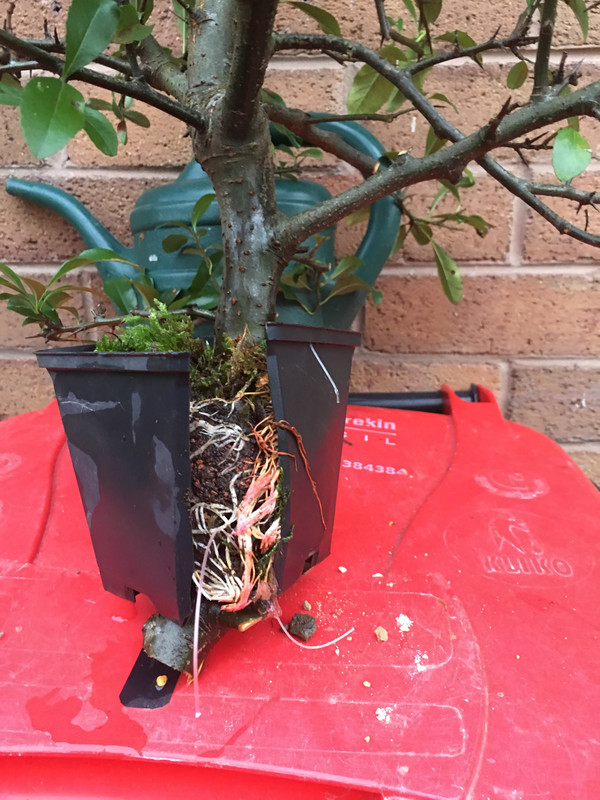 I decided as its a cool damp evening to go for it and severed the branch with a pair of loppers!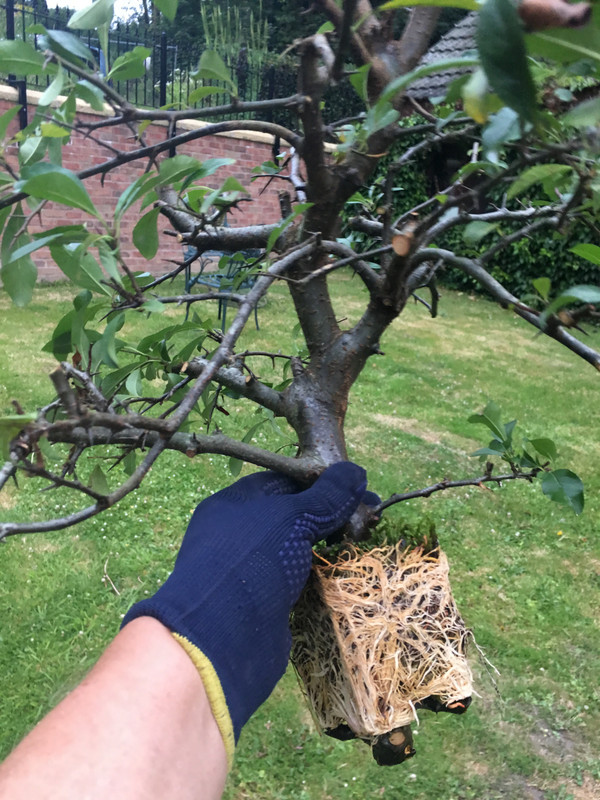 I then pruned it back to a more manageable size and potted it in a mix of Cat litter and Akadama -lets hope it survives!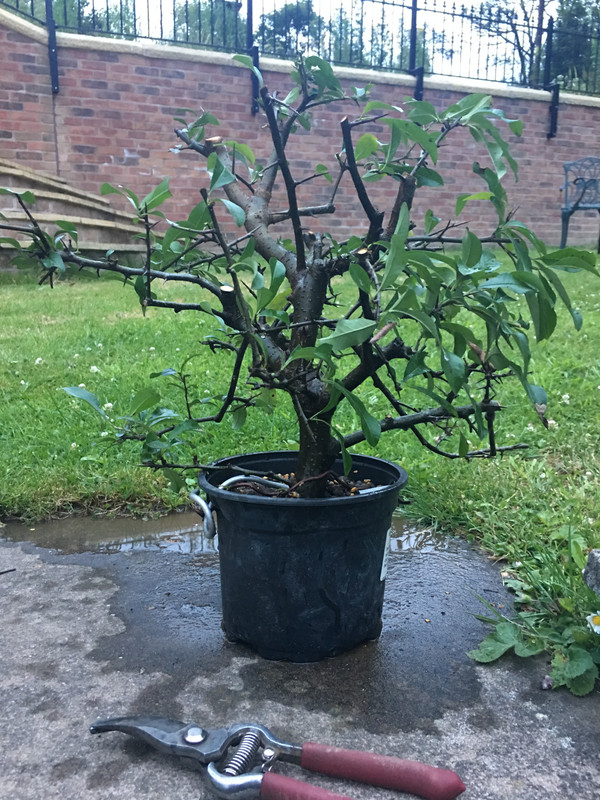 Should I prune this back any further now or leave it well alone?